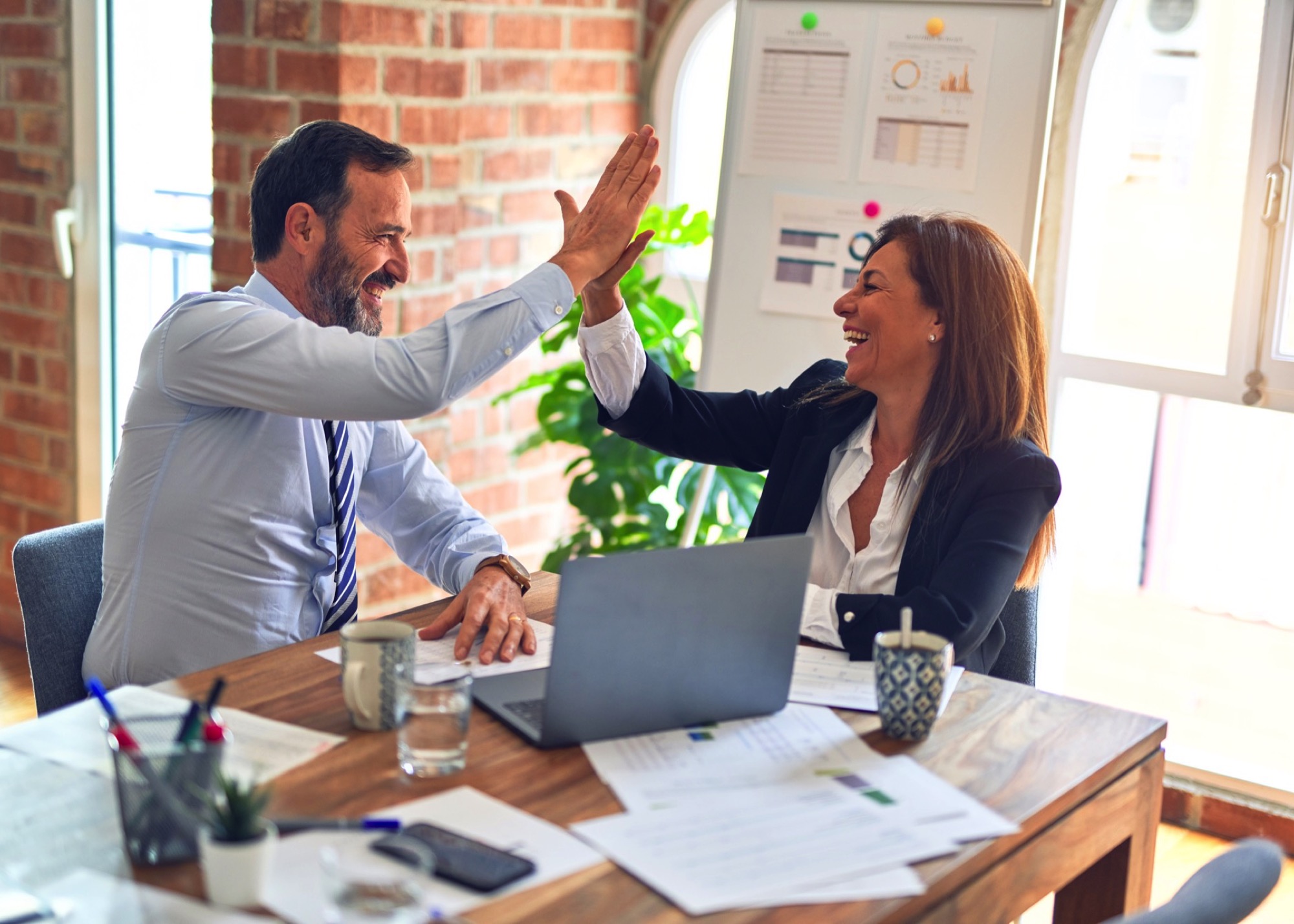 Like all good things, developing a top-producing independent insurance agency takes time and hard work, but opportunities don't just happen – you create them.
You Can't Score Without Goals
Imagine running a marathon without ever training. Is it possible? Actually, someone on our team did just that, but was it smart? Not the least bit. We can often accomplish what seemed insurmountable before, but planning needs to go hand in hand with determination. With both, your business can find success down the line.
It's essential to your insurance agency to establish goals, regularly evaluate progress and production, rethink what may not be working, and above all, to celebrate the little wins and big victories.
Whether you're in the peak of the Annual Enrollment Period (AEP) or you're chasing down leads during the rest of the year, make sure you keep your downline agents informed. Everyone's work is contributing to the success of the agency, and there's no better morale booster than seeing a goal being met or exceeded!
Market, Recruit, and Repeat
A second way to make sure your agency stays on top is to remain present in your local community. There are countless ways to do this: volunteering as a team, creating affinity partnerships, and incorporating new marketing efforts alongside your traditional efforts. Why should you keep up marketing year-round, even after AEP? You want to keep your business on your target market's minds continually – Initial Enrollment Periods (IEPs) and Special Enrollment Periods (SEPs) come and go, and so do plenty of opportunities for a growing book!
Similar to marketing your business to gain more leads and clients, you also want to continue to expand your downline by recruiting new independent agents. Doing so helps your agency achieve higher commission levels and build up your sales. Never close off the possibility for business expansion but hold off if it will cost you your production.
Know When to Ask for Help
Along the same lines of recruiting additional insurance agents, hiring an assistant for your independent agency may be a wise investment. Ask yourself these questions: 1) Would my clients benefit from the extra help? 2) Will my schedule be opened up for more important matters? 3) Does my budget allow for the new teammate? If you answered yes to any of these three questions, then an assistant is worth considering.
Or, you may still be wondering what you can be doing to market yourself well. Partnering with an innovative and creative Insurance FMO like Carolina Senior Marketing is the best place to start. If you're already with us, then you can attest to how our marketing and business development expertise presents lead generation and strengthened client relationships.
As one of our top-producing agents have praised, "I have experience with a fortune 100 marketing organization in a prior career, and Carolina Senior Marketing outshines and outperforms any marketing group I have ever worked with."
Broaden the Range of Products You Offer
Selling Medicare products, like Medicare Supplement Plans post-AEP, can add value to your sales portfolio. But have you considered what cross-selling can provide for your business? Limiting your agents to only Medicare product means you're limiting their success. Consider selling ancillary products, life insurance, and annuities.
For existing clients, you can be their one-stop shop! Your relationships with them are improved, you're providing them an invaluable service, and your chance at referrals increase as your portfolio grows.
An independent insurance agent needs a partner FMO like Carolina Senior Marketing, an honest and local marketing group serving the Eastern United States. Whether you're in need of help with contracting or professional designs, or anywhere in-between, email CSM today or call (919) 460-6073.